Digital Marketing
Pinterest tips: how to use SEO to optimize your pins
Nov 12, 2014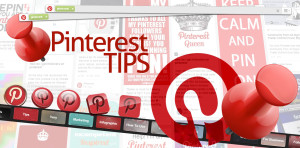 Pinterest is the social network for innovative optimists. Other sites are asking, "what am I doing" and "who am I" while Pinterest is asking, "who do I want to be." This is a great platform for marketers and if you know how to use Pinterest successfully it will greatly benefit your marketing efforts. Here are some tips that will help you use SEO to optimize your pins.
1. Optimize your profile
Be sure your profile information is up to date and your business name and user name are the same as the account name. Include searchable keywords and make sure everything is in a well-written tone.
2. Be sure to verify your Website
This crucial step is often overlooked. It is very important because it tells those on Pinterest that you are the owner of the website, and that it is a reputable site. Here is a link that will walk you through the steps to verify your website. https://help.pinterest.com/en/articles/verify-your-website
3. Install a pin it button on your website
The Pinterest "pin it" button works in the same way as the Facebook "like" button or twitters "tweet" button. By adding the "pin it" button to your website you allow your viewers to share your images on Pinterest with a link back to your website. That's what we like to call a "win, win."
4. Write Strong Descriptions
Here are a few tips to keep in mind when writing descriptions.
Be sure to use searchable keywords.
Keep in mind that the description serves as the caption for the image.
Include a few hashtags in your captions to improve visibility and reach in searches. Hashtags should focus on relevance and purpose.
When naming a Pinterest board use straightforward simple names.
5. Set Up Rich Pins
Using rich pins helps you to be more visible on Pinterest user feeds and can improve your ranking on search engines. What exactly are rich pins? They are a way to pull structured data from your site in order to display it on Pinterest. There are five different types of rich pins you can apply for: product, recipe, movie, article, and place.
6. Check Your Links
Make sure all of your links are working and products you display are in stock. 404 error pages are very damaging to the search ranking and say to your prospective client that you might not be very reputable.
7. Get More Followers
Include the "Follow me" button to as many pages on your website as possible. Pinterest is a popularity game, the more followers you have the more likely it will be for your pins and boards to be ranked highly in Pinterest searches.